Acerola juice
Use
– Rich in vitamin C, indicated to reinforce the immune system, for example, against influenza, chills, etc.

Ingredients
– Acerola fruit
– Water
– Sugar
– Juice maker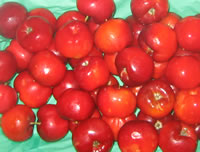 Preparation
– Put the acerola fruit, a little water and the sugar in the juice maker
– Mix for a few minutes
– Filter the mixture
– Serve!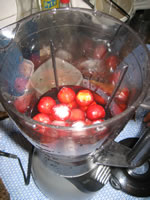 Avez-vous trouvé cet article utile ou avez-vous noté une faute ?
Laissez votre avis, nous pourrons ainsi améliorer la qualité de Creapharma.com.