Yellow gentian tea
Ingredients
For one cup of yellow gentian tea, use:
– 1/5 teaspoon (1 gram) of *dried gentian roots
– Around 6.76 fl. oz. (200 mL) of water
* For sale at the pharmacy.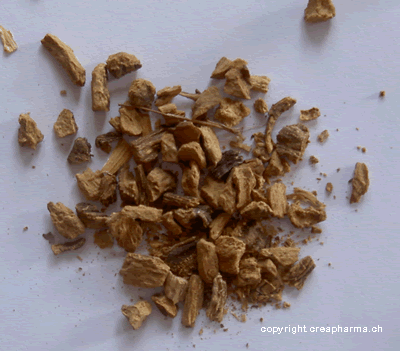 Preparation
– Heat water to boiling then pour it over the dried yellow gentian roots.
– Infuse for about ten minutes (in order to obtain an effective dose of the active ingredients).
Dosage
– Drink a cup several times a day for digestive problems, preferably before (30 minutes) or after meals.
– To reap the gel, cut aloe leaves at the base of the plant.
Did you find this article useful?