Wheat germ
Ingredients
– Wheat (preferably organic wheat), wheat grains
– Seed tray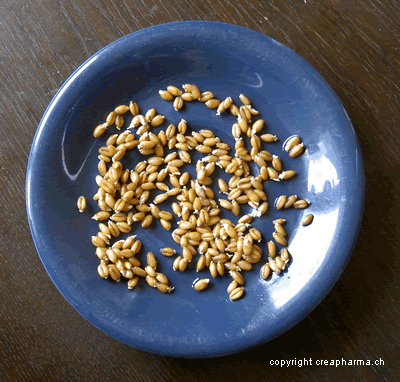 Preparation
– Put 2 tablespoons of wheat on the seed tray, distributing seeds evenly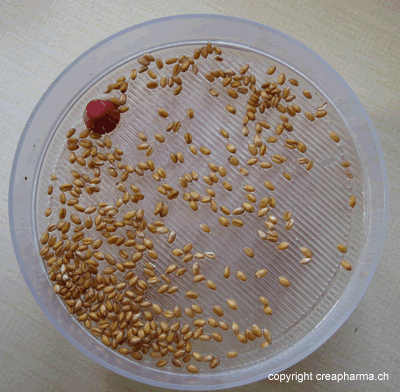 – Put water on the seed tray and wait for the water to run out, the goal being to moisten the seed tray and the wheat.
– Place the seed tray with the wheat under a light
– Two to three days after beginning the procedure, from the appearance of small white dots on the wheat, the wheat can be consumed. You can also wait until the wheat germ are bigger (less effective)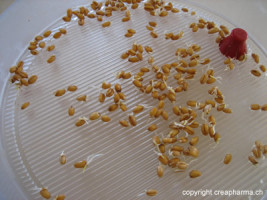 – To halt growth, place the wheat germ in a box in the fridge.
– After a few days, when the wheat germ get too large, they are no longer edible
Dosage
– Chew the wheat germ, swallow it. It can also be chewed until it reaches the consistency of chewing gum, then swallowed. Eat one to two teaspoons per day.
Did you find this article useful?