Psyllium seeds
Ingredients
– 2 teaspoons (10 grams) of psyllium seeds (daily dose up to 4 teaspoons/20 grams)
– 6.76 fl. oz. (200 mL) of water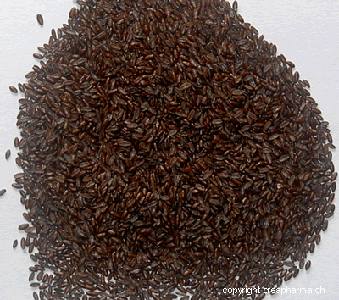 Preparation
– teaspoons (10 grams) of psyllium seeds (daily dose up to 4 teaspoons/20 grams)
– 6.76 fl. oz. (200 mL) of water
Dosage
– Drink the mixture Once the grains have been absorbed, drink a second glass of the water (drinking is very important for constipation). In general, take twice a day (morning and night) during constipation (chronic or occasional).
Avez-vous trouvé cet article utile ou avez-vous noté une faute ?
Laissez votre avis, nous pourrons ainsi améliorer la qualité de Creapharma.com.