Rheumatoid arthritis (RA) is an inflammatory rheumatic disease that is autoimmune, meaning it attacks its own joints or cells. RA usually affects the hands, feet and wrists, but the disease can spread to other parts of the body. Drug treatments, often taken in injectable form, have evolved a lot in recent years with the arrival of drugs called DMARDs (disease modifying antirheumatic drugs). Creapharma.com reviews the treatment of RA with rheumatologist Dr. Jonathan Greer (M.D.). He practices in Florida, in the Palm Beach area.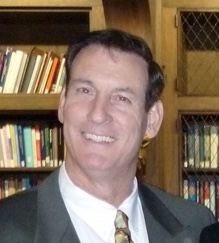 Creapharma.com – For mild to moderate pain in rheumatoid arthritis (RA), what medications do you recommend? Rather non-steroidal anti-inflammatory drugs such as ibuprofen, acetaminophen (paracetamol) or even corticosteroids?
It is vitally important to treat the underlying disease which is causing the pain. Unless the inflammatory condition is addressed there will be joint damage, deformity, and disability. Therefore, using methotrexate as a first-line drug followed by other targeted therapies including biologic agents is the way to go in order to treat the disease which should, in turn, help the pain. In severe flares, I will use prednisone /steroids occasionally and also nonsteroidal anti-inflammatory drugs for additional pain relief. One should never just use steroids or nonsteroidal anti-inflammatory drugs by themselves without addressing the underlying disease state.

And in case of strong pain, should we switch to morphine derivatives or slightly less strong molecules such as codeine or tramadol?
Once again, treating the underlying inflammatory joint disease is most important in controlling pain. This may include using a bolus or steroid taper which could help very quickly if the pain is from an inflammatory condition. Using opioids should be reserved for the most severe cases that do not respond to typical rheumatoid arthritis drugs.
In case of prescription of morphine or its derivatives, how to limit a possible addiction?
In our practice, we refer patients to pain management specialists to prescribe opioids. Opioids were originally controlled by the state and government, and should be prescribed by physicians who specialize in this area. Certainly drug screens are important and are utilized frequently along with patient counseling. Nevertheless, the problem with drug dependence, habituation and addiction are still issues.
Concerning the biological DMARDs, there are now a large number of molecules (read summary below from Mayo Clinic) on the market, how can a physician choose among so many solutions?
Rheumatologists are intimately familiar with all biologic drugs and other targeted therapies that are now on the market. The selection of these agents is determined by the patient's preference is, their comorbidities, and most importantly, their insurance. The decision to use one of these drugs is very complicated and can take up and entire article.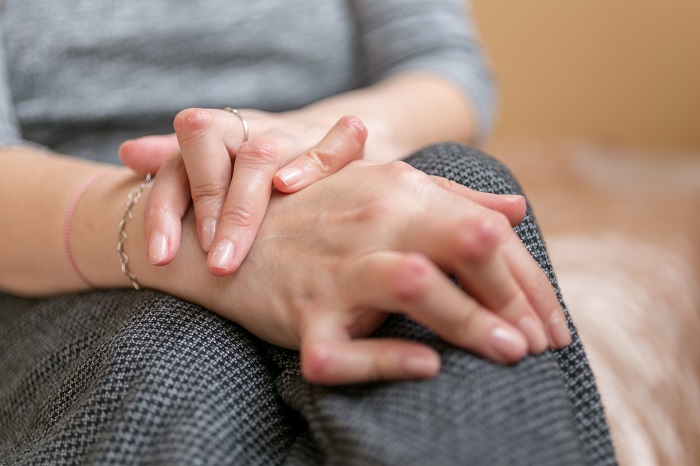 Targeted synthetic DMARDs (baricitinib, tofacitinib and upadacitinib) or JAK inhibitors are less numerous, in general when should these drugs be prescribed instead of biological DMARDs in case of AR?
In the United States, the JAK inhibitors are only approved after a failure of a tumor necrosis factor inhibitor. There are 3 such agents on the market, and all have similar warnings and precautions. They are very effective however and certainly can be considered as part of our treatment options.
In 2020, the ACR (American College of Rheumatology) recommended starting methotrexate and continuing it instead of quickly switching to another DMARD. If I understand correctly, one should test methotrexate for a bit, then only if the patient continues to have certain symptoms switch to a DMARD?
Patients are typically started on methotrexate for at least 3 months and if there is no improvement by that time we would add a targeted biologic therapy. Switching a DMARD within one month does not give it adequate time to see if it is effective.
Finally, regarding surgery, is it reserved only for serious cases?
Surgery is reserved for patients who have significant deformity and loss of function of 1 or more joints. This is a decision made jointly between the patient and their provider. Fortunately, with today's medications available to us, the progression of this disease has been limited and I am seeing fewer and fewer deformities that require surgery.
List of biological DMARDs (source: Mayo Clinic)
Abatacept (Orencia®), adalimumab (Humira®), certolizumab pégol (Cimzia®), étanercept (Enbrel®), golimumab (Simponi®), infliximab (Remicade®), rituximab (Rituxan®), sarilumab (Kevzara®), tocilizumab (Actemra®).
March 13, 2023. Interview conducted by e-mail in March 2023 with Dr. Jonathan Greer by Xavier Gruffat (pharmacist, founder of Creapharma.com and Creapharma.ch). Photo credits: Dr. Jonathan Greer, Adobe Stock. Read the interview translated in French.