Lime-based hot toddy
Ingredients
– Rum: 2 to 4 tablespoons
– Lime tea: 3/4 cup
– Lemon juice: half a lemon
– Honey: 1 to 2 teaspoons
Preparation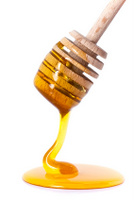 – Once the lime tea is made (infusion time from 5 to 10 minutes), fill a cup 3/4 full, add rum (just a bit), half a lemon and honey, according to the quantities (see ingredients).
Dosage
– Drink hot, before bedtime.
Avez-vous trouvé cet article utile ou avez-vous noté une faute ?
Laissez votre avis, nous pourrons ainsi améliorer la qualité de Creapharma.com.