Laxative tea
Ingredients
– Senna fruit: 10 teaspoons (50 grams)
– Anise fruit: 3 teaspoons (15 grams)
– Fennel fruit: 3 teaspoons (15 grams)
– Liquorice roots: 2 teaspoons (10 grams)
– Elderflowers: 2 teaspoons (10 grams)
Preparation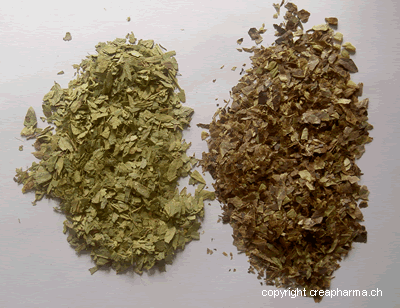 – Mix all these plants (in a large bowl for example) in the amounts indicated.
– Infuse for about ten minutes (in order to obtain an effective dose of the active ingredients)
Dosage
– Put a teaspoon of this mixture in a cup and add boiling water. Drink several times a day.
Avez-vous trouvé cet article utile ou avez-vous noté une faute ?
Laissez votre avis, nous pourrons ainsi améliorer la qualité de Creapharma.com.