Horsetail powder
Ingredients
– Dried horsetail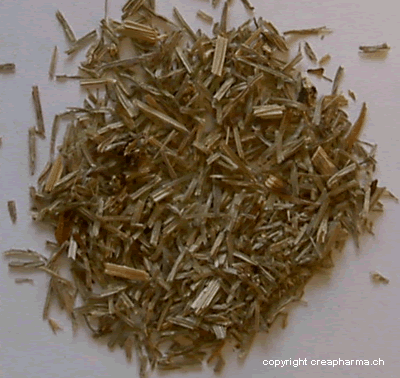 Preparation
– Let the horsetail dry out, then grind it to a powder (e.g. with a mortar and pestle).
Dosage
– Take a teaspoon (5 grams) of this powder every day
Notes:
– This mixture, which is rich in silica, strengthens your joints and tendons.
– You can find horsetail silica-based preparations (drugs or food supplements) at the pharmacy.
Avez-vous trouvé cet article utile ou avez-vous noté une faute ?
Laissez votre avis, nous pourrons ainsi améliorer la qualité de Creapharma.com.