Hawthorn tea
Ingredients
– For one cup of hawthorn tea use:
– 1 teaspoon (5 grams) of *dried hawthorn leaves, berries or flowers
– Around 6.76 fl. oz. (200 mL) of water
* You can buy dried hawthorn leaves or flowers at the pharmacy.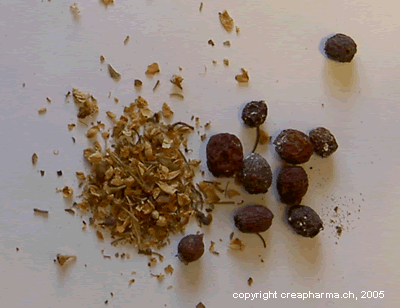 Preparation
– Heat the water to boiling and pour it over the hawthorn (dried leaves, berries and/or flowers).
– Infuse for about ten minutes (in order to obtain an effective dose of the active ingredients)

Dosage
– Drink a cup several times a day (up to 4 times) in the event of mild cardiac problems for approximately one month.
Did you find this article useful?