Elderflower cordial
Ingredients
– 4 to 5 elderflower heads (flowers of elderberry tree)
– 33.8 fl. oz. (1 liter) of boiling water
– 2.2 lb. (1 kg) of sugar
– 4 teaspoons (20 grams) of citric acid (for sale at the pharmacy)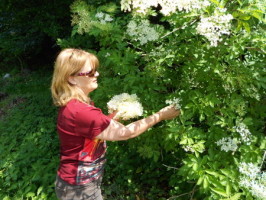 Preparation
– Place the Place the elderflower heads in a large hollow dish (pot), pour boiling water on and add the sugar and citric acid. Mix well. Infuse the mixture for 1 to 2 days, stirring twice a day. Filter, reheat (to make sure the sugar and citric acid have dissolved) and pour into scalded (sterilized) bottles.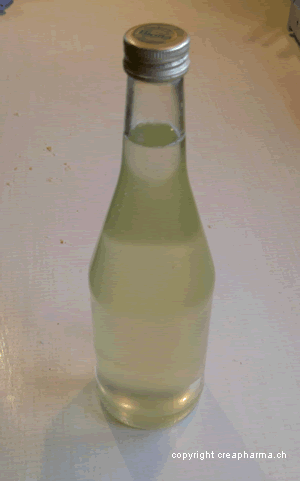 Dosage
– Drink elderflower cordial several times a day, for example in hot weather.
Shelf life:
1 year, stored in dry place
Refrigerate after opening.
Did you find this article useful?