Chamomile decoction (for blonde hair)
Use
– To have beautiful blonde highlights in your hair.
Also to calm scalp irritations, but be careful with risk of allergies. Do not use if you suffer from an allergy to this plant.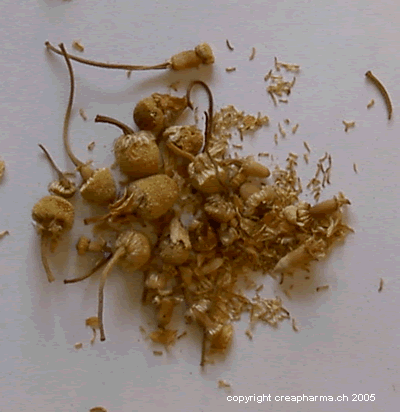 Ingredients
To make a chamomile decoction, use:
– 20 teaspoons (100 grams) of dried wild chamomile flowers
– Around 33.8 fl. oz. (1 liter) of water
– half a lemon
Preparation
– Heat the water and the dried wild chamomile flowers to boiling, then keep it boiling for 20 minutes (decoction principle).
– Add the juice of half a lemon
– Filter the mixture.
Dosage
– Apply this mixture after shampooing, leave for a moment; do not rinse your hair. Let your hair dry in the sun to increase the blonding effect.
Note: You can also replace the chamomile decoction with a wild chamomile tea if you're in a hurry; however, this might not be as effective.
Shelf life
24 hours
Did you find this article useful?