Calamus
Summary
Herbal plant with a stomachic effect with an effective action against heartburn, often presented in the form of herbal teas (infusions).
Names
English names: Calami, Sweet flag
Binomial name: Acorus calamus L.
French name: calami, acore vrai
German name: Kalmus
Italian name: acoro vero, calamo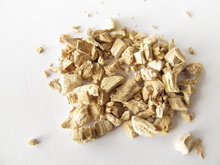 Biochemical composition
Essential oil
​Key action
Stimulation of secretion
Medicinal use
Digestive problems
Side effects of calamus
–
Contraindications of calamus
–
Interactions of calamus
–
Preparations
– Tea of calamus
Where grows calamus ?
Calamus grows in Europa and in Northern America.
Useful observation
Calamus is a plant used a great deal and indicated for digestive disorders and particularly for heartburn, is an effective complementary measure.
Did you find this article useful?