Bronchial tea (for coughs)
Use
– For coughs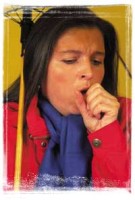 Ingredients
– Marshmallow: 2 teaspoons (10 grams)
– Anise: 3 teaspoons (15 grams)
– Dwarf everlast or Immortelle (Helichrysum arenarium): 1 teaspoon (5 gram)
– Liquorice: 2 teaspoons (10 grams)
– Mallow: 3 teaspoons (15 grams)
– Senega root: 2 teaspoons (10 grams)
– Thyme: 2 teaspoons (10 grams)
– Mullein: 3 teaspoons (15 grams)
– Elderflowers: 2 teaspoons (10 grams)
Preparation
– Mix all these plants (in a large bowl for example) in the amounts indicated.
– Infuse for about ten minutes (in order to obtain an effective dose of the active ingredients)
Dosage
– Put a teaspoon of this mixture in a cup and add boiling water. Drink several times a day.
Did you find this article useful?