Blackcurrant tea
Use
Rheumatic problems: arthritis, osteoarthritis, gout. Urinary problems, tired legs, (mild) diarrhea. Digestive disorders. Hemorrhoids.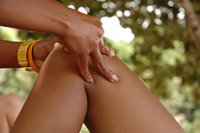 Ingredients
For one cup of blackcurrant tea, use:
– 1/3 to around 1 teaspoon (1.5 to 4.5 grams) of dried blackcurrant leaves
– Around 6.76 oz (200 mL) water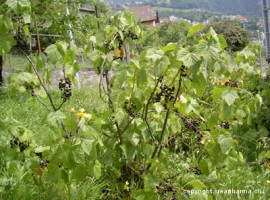 Preparation
– Heat the water to boiling and add the boiling water to the blackcurrant leaves
– Infuse for about ten minutes for fresh blackcurrant leaves and about twenty minutes for dried leaves
Dosage
– Drink 2 to 3 cups a day of this tea.
Note: if possible do not consume for more than 4 weeks (then take a break for a few weeks).
Note: 
– Blackcurrant tea (blackcurrant leaf tea) is often considered an effective remedy for osteoarthritis.
Last update:
January 06, 2023
Pictures:
Adobe Stock
Sources:
Literature on medicinal plants, British Journal of Nutrition (DOI: 10.1017/S0007114520004468), Top Santé, France (March 2022).
Did you find this article useful?