Bilberry tea
Ingredients
For 33.8 fl. oz. (1 liter) of hot water:
– 6 teaspoons (30 grams) of dried bilberry berries
– 4 teaspoons (20 grams) of dried walnut leaves
– 4 teaspoons (20 grams) of dried sage leaves
– Swedish organic elixir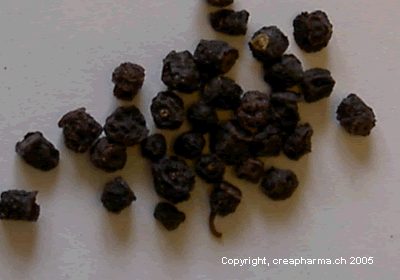 Preparation
– Put bilberry berries in the water and let simmer 5 to 7 minutes.
– Remove from heat and add walnut and sage leaves, infusing 3 to 5 minutes and then filtering; store in a thermos bottle
Dosage
–  Sip this tea often throughout the day (don't sweeten). Add a teaspoon of Swedish organic elixir per cup. Drink 33.8 to 50.7 fl. oz. (1 to 1.5 liters) a day
Source for this home remedy: Joseph, from France, told us about this recipe in January 2009. According to Joseph, this remedy clears out the "works" in 24 hours.
Did you find this article useful?